Date posted: August 11, 2017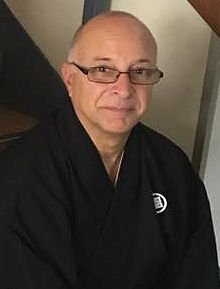 UPDATE: See this link to make your hotel reservations at the DoubleTree Hilton.
DoubleTree Hilton Milford
11 Beaver Street
Milford, Massachusetts 01757
USA
Are you flying? Your destination is Boston Logan International Airport (BOS).
We'll be helping you with transportation from the airport to the hotel to the event, and anywhere in between. The Taikai will be held at
Portuguese Club Inc
119 Prospect Heights
Milford, MA 01757
USA
A three day Hakkoryu Taikai will be hosted by Larry Cellucci, Menkyo Kaiden Shihan, owner and operator of Hakkoryu Shingitai Dojo near Boston, Massachusetts, USA with Nidai Soke Okuyama, his son Takashi Okuyama and other teachers from Japan and abroad on July 27 – 29, 2018. This is the first time the Hakkoryu Soke will be hosted in Massachusetts, USA. Participation is open to the public as well as all students of Hakkoryu.
Following the weekend of training, Hakkoryu Shihan, Kaiden, Sandaikichu, Renshi and Koho Shiatsu Igaku Jikiden Sessions will be held July 30 – August 5.
All registered Hakkoryu students, Mudansha and Yudansha, are eligible for and encouraged to attend the Koho Shiatsu sessions as the introductory training in meridian theory is essential to deeper understanding of the jujutsu, and fulfills the requirement for the individual to have completed the course prior to receiving Menkyo Shihan.
The Taikai is at no cost to those attending the Jikiden sessions for licensing. For all others the Taikai fee is $300. Shihan: bring two or more students, your fee is waived!